Accessibility 
Tips!
Website accessibility is extremely important. As a website editor, it is your responsibility to understand your role.
Please take some time to review these accessibility tips and open a ticket if you have any questions. 
Campus WCMS 
News
November 4, 2021

May 14, 2020
Build a 
WCMS Site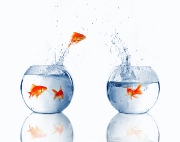 If you are interested in adding your Web site to the Campus WCMS, please go to itrequest.ucsc.edu and "Request a Service". Select "New WCMS Site"
After you submit your request for a new site, someone from ITS will work with you via the ticket to get your site shell built. 
Need a 
WCMS Account?
New user accounts are granted by website managers. If you need access to edit a website in the WCMS, contact the site manager and they can add you.
If you don't know who the site manager is, please put in a SlugHub ticket.
NOTE: All new users need to go through online training.
Web User 
Group
You are invited to participate in a group of site owners called the Web User Group. This group meets once a quarter via Zoom only and is facilitated by Web & Marketing Product Manager, Teresa Silva and Director of Digital Communications, Rob Knight.
To become a part of this group, simply email Teresa Silva and request it!