This is your online toolkit
Help 
Tips!
There is a new way to request a new WCMS site and a site launch.
You now place Request a Service in IT Request:
Request a WCMS Web Site Launch
Use these tools to edit images, build callout boxes, and create buttons and banners for UC Santa Cruz websites, articles, and email messages:
Build a 
WCMS Site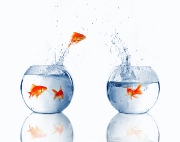 If you are interested in adding your Web site to the Campus WCMS, please open a ticket.
After you submit your request to migrate, someone from ITS will contact you to discuss your needs, the process of moving a Web site, and an estimated timeline.
Web 
Accessibility
Please note the Accessibility Icon: This symbol is used throughout this site to identify information about web accessibility.
WCMS Open 
Labs
Every other Friday, WCMS Open Labs are held to allow you time to work on your WCMS web site without the normal work interruptions. These Open Labs are held at Kerr Hall 8 and the Scotts Valley Center Computer labs and always have a WCMS expert in the room to help you and answer any questions.
Reservations are required as space is limited so please reserve a space by opening a ticket.*
Here is a complete list of dates and times of the Open Labs.
*Labs with less than 3 sign ups get canceled.