Image Buttons
You have a couple of options for creating button images to link out to something. Buttons are a great visual option for site viewers to take action. These tools allow you to create buttons in various shapes, sizes, colors, fonts, etc. 
You can use the quick and easy UCSC Button Builder which has the correct UCSC colors and styles built in.

You can also use this UCSC Giving Button Builder to create a UCSC styled "Make a Gift" button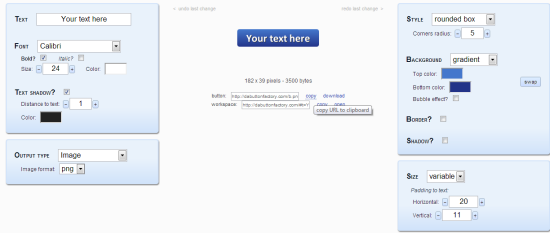 OR you can use an online tool called like Da Button Factory if you need a little bit more advanced options or varying styles. 
See
Also