Working with Directory Pages
Your site may still use this automatic directory feed page. We no longer support this page so if changes are needed, please use the NEW directory page type to create a custom directory of people.
Faculty can be organized as desired into the following categories:
Regular

Lecturers

Emeriti

Affiliated

Researchers

Adjunct

Visiting Scholars

Graduate Student Instructors
Several things must be true for a person to appear on a directory page within the department, college or division site:
People associated with a department must have the department selected in the Department / College field

People associated with a division must have the division selected in the Division field

All faculty must have a faculty type (regular, lecturer, adjunct, etc.) selected

Affiliated faculty must have the department listed in the "Other Campus Affiliations" field
Here is a screenshot of what a faculty directory page will look like: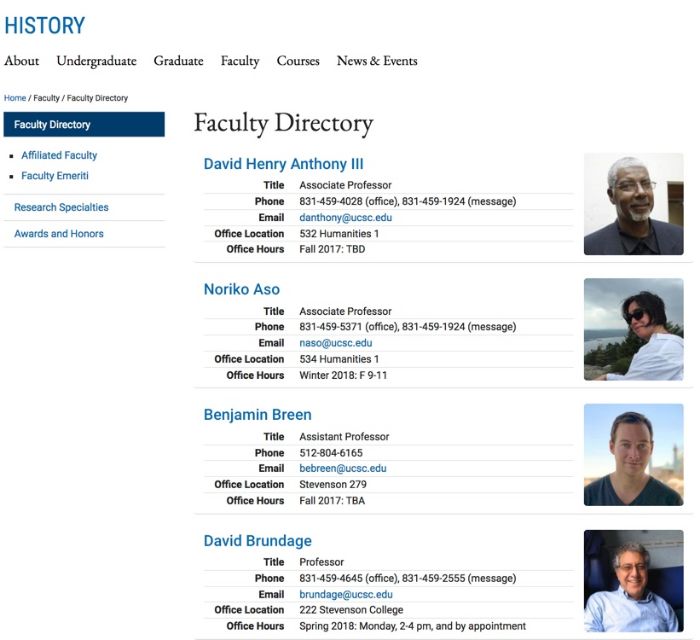 If you do not currently have your staff, faculty or graduate student directory feed set up on your website, we no longer support this automatic feed. Please use the new directory page type to create your own custom page.
See
Also