Edit or Remove a WCMS User
For Site Managers Only
Follow these instructions to edit or remove a user.
1. Logged into the Campus WCMS, select the "Advanced Functionality" icon at the very top right of the screen, then click on the "Administration" link.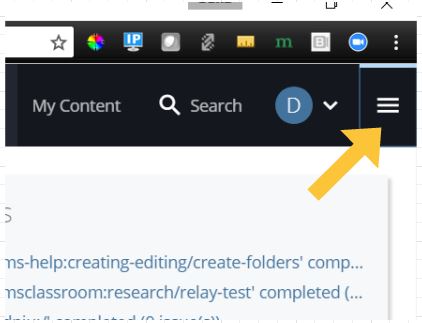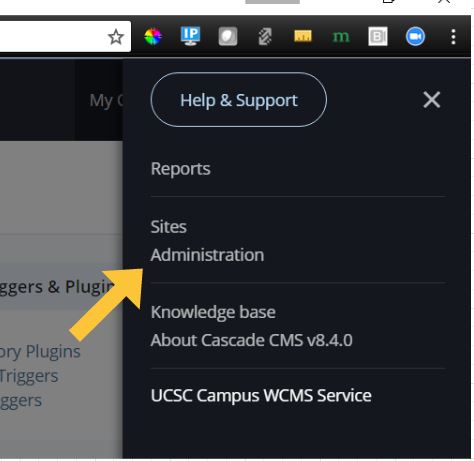 2.  On the "Administration" page, click the "Users" link, in the "Security and Authentication" section.
NOTE: You are going to be able to see ALL the current WCMS users. Don't be alarmed (but do be careful)!
3.  
Find the user
in the user list. Type their CruzID, first name, or last name into the Search bar on the right above the list. Click on the username to view the user's full record.
4. Click on the username and then on the User profile page, click the "Edit" icon in the upper right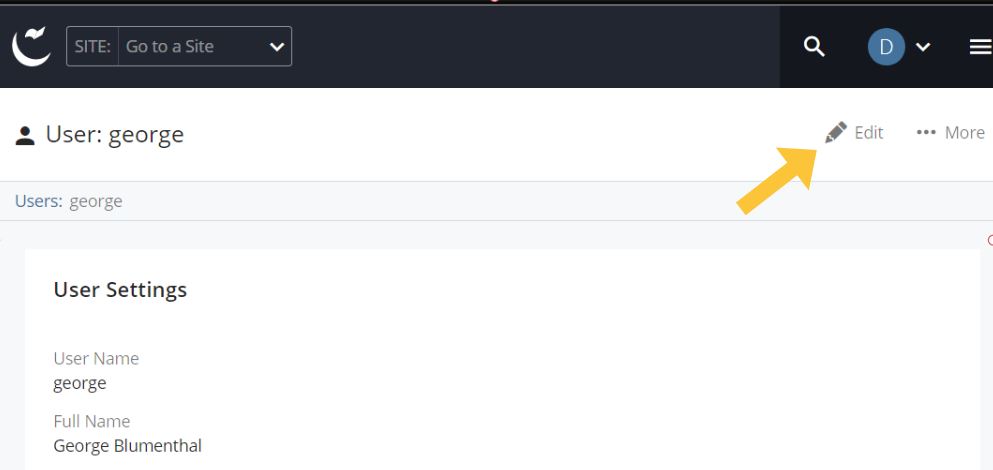 5. The Edit User pop-up box has two tabs. Edit fields on the "User Settings" tab as shown:
IMPORTANT NOTES: 
Username field must contain their correct CruzID. (This field can't be changed so if it's incorrect, submit a SlugHub ticket and we will delete the incorrect account.)
You can edit their first and last name in the Full Name field, and their full UCSC email address in the Email field.
DO NOT CHANGE the "Custom" radio button for "Authentication." "Custom Authentication" allows the user to log in with their Gold CruzID account.
DO NOT CHANGE the "Password" fields,
When you complete this page, don't hit Submit yet. First, switch to the "Membership and Roles" tab to complete the setup process.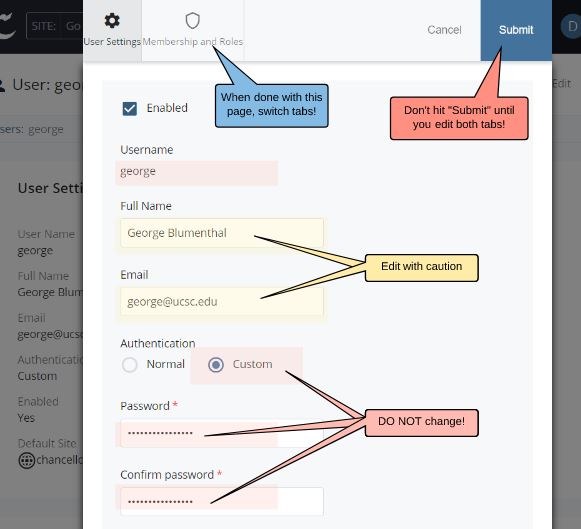 5a.  Fill in all of the 
fields on the "Membership and Roles" tab as shown:

IMPORTANT NOTES: 
Click on "Choose Groups" to add the user to groups. Giving users access to a new "Group" allows them to edit that website. Removing the group removes their access to that site. Use the Search bar to find the correct group(s), and click the checkbox to select or de-select them.
Click on "Default Site" to change which site the user will land in when they log into the WCMS. 
Click on "Role" to select the roles for this user. All users should have the "Global User" role. 
Click "Submit" when done.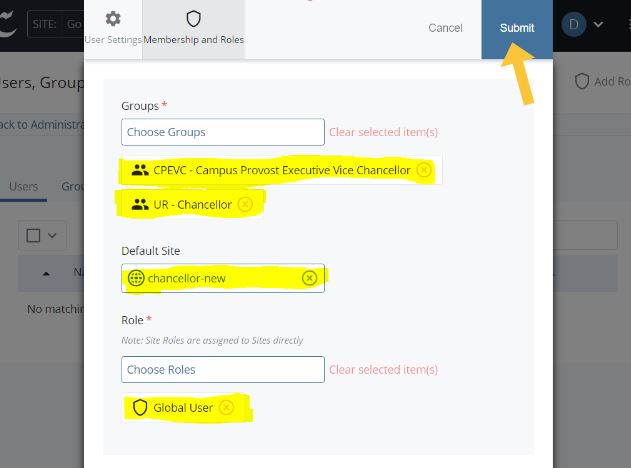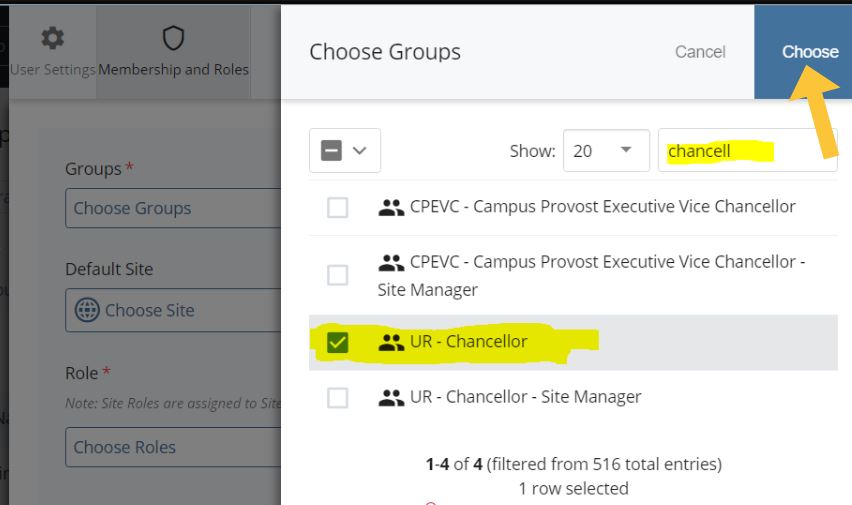 Once you click Submit, your changes are applied to the user's account!
Troubleshooting
Most account problems are related to an incorrect account setup. To resolve most problems, confirm the following:
Username is correct with current CruzID

Full name is entered

Email address is entered correctly (cruzid@ucsc.edu)

Custom Authentication radio button is selected

"Enabled" box is checked

User has the correct/required sites

Default Site is set

Roles include Global user
If you have any questions or need assistance, please open an
SlugHub ticket.