WCMS Account Requests & Management
If you need a new WCMS account (access to the WCMS), please contact the site manager for the site you will be editing. They have the permissions needed to add new users. If you don't know who the site manager is, email help@ucsc.edu and we'll point you in the right direction.
Once you've been added, you'll be able to access the system using your CruzID and Gold password.
For Site Managers Only
WCMS Site Managers are usually staff who are well versed in how the WCMS works. If you're identified as a site manager but don't use the WCMS, please identify someone else in your unit who does know the system. You can ask us to add them as a new site manager.
Please set some time aside a few times a year to review your list of users (instructions below). It is your job as the site manager to maintain the currency of the editors of your website. 
It is your responsibility to be sure that ANY new users that you add get the proper training. There is online training available. If you feel you're able to, you're welcome to train them yourselves as well.
Viewing Site Editors
How to view who has access to edit your website(s):
1. Logged into the Campus WCMS, select the "Advanced Functionality" icon at the very top right of the screen, then click on the "Administration" link.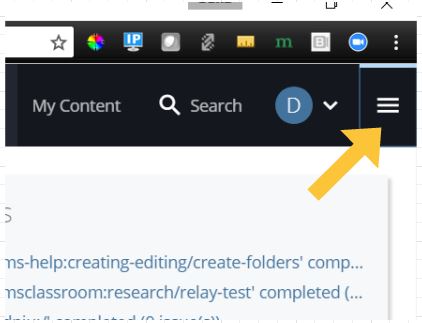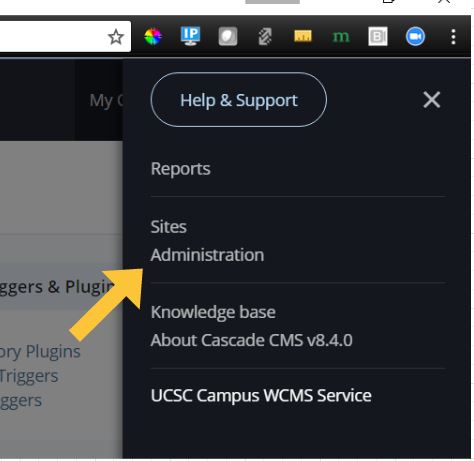 2.  On the "Administration" page, click the "Groups" link, in the "Security and Authentication" section.
NOTE: You are going to be able to see ALL the current WCMS groups. Don't be alarmed (but do be careful)!
3.  Find your group in the group list by typing in all or part of the name. Click on the group name to view the full record.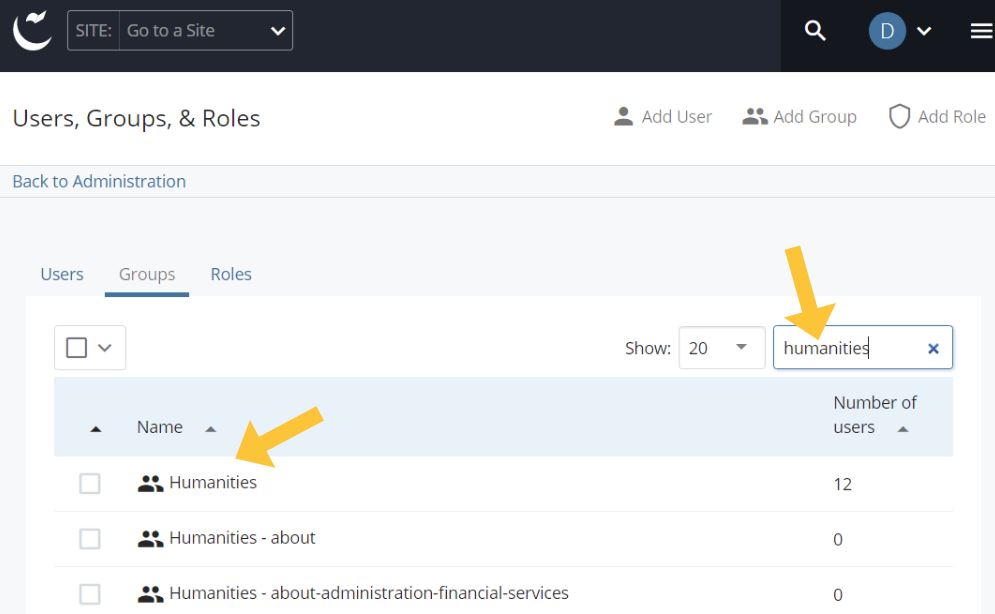 The group will display the users by CruzID.
See
Also