Locking/ Checking Out and Unlocking Your Pages
Locking a page you are working on prevents others from editing it until the lock is broken. To lock your asset:
1.
Select the page from folder structure you'd like to lock


2.
Click "...More" tab and click "Check Out/Lock"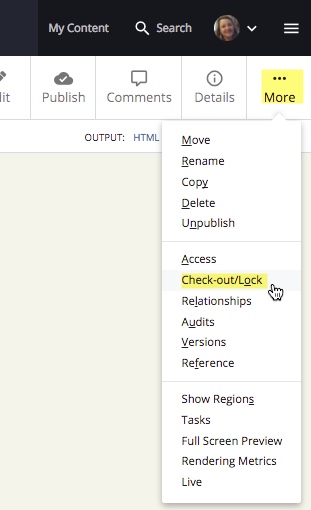 While the asset is locked, no one can make changes to it.  

To save changes you've made to a locked asset, click "Commit Changes" then "Break Lock"
Selecting "Break Lock" without committing changes will discard all changes and unlock the asset.

Note: Pages that you have locked appear on your dashboard under "My Content" and "Locked Assets".